Certificate for compliance with ISO 45001 standard
As part of the annual audit of the Integrated Management System of Mostostal Kraków SA, which took place on April 27-30 this year, the company received a certificate of compliance with the new ISO 45001 standard "Occupational health and safety management systems. Usage requirements and guidelines.".
This standard is issued by the International Organization for Standardization, which will completely replace the OHSAS 18001: 2007 standard on March 12, 2021. Its implementation is aimed at maintaining the continuity of the company's OHS certification, adapting its occupational health and safety management system to the new recommendations.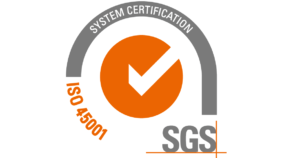 The new ISO 45001: 2018 standard is compatible with:
Quality Management System – ISO 9001: 2015
The Environmental Management System – ISO 14001: 2015.
All these standards are unified in structure, the HLS standard (High Level Structure), incl. chapter numbering and the layout of requirements, which facilitated the integration of management systems: quality, environment and OHS. Thanks to activities ensuring safety in the workplace, getting a certificate increases competitiveness and improves the company's image perceived by employees and customers.