Mostostal Kraków enters the construction site of Anwil Włocławek (PKN Orlen group)
The scope of work was divided into two contracts: delivery of approx. 2,500 tons of structures (carried out by both Steel Constructions Manufacturing Plants in Kraków and Kleszczów), and construction and assembly works as part of the task entitled "Construction of the Anwil Włocławek pellet production installation".
The general contractor for this project is the Italian company TECNIMONT S.P.A, belonging to the Maire Tecnimont Group. The detailed range of works for Mostostal Kraków includes:
delivery and assembly of the steel constructions along with the preparing of the detailed workshop documentation and 3D modeling (approx. 2 500 t);
mechanical assembly 1 600 t;
delivery and assembly of building envelopes with a set of joinery (approx. 10,000 m2);
prefabrication and assembly of process pipelines (approx. 300 t);
execution of insulation and anti-corrosion works of pipelines;
carrying out the so-called Precommisioning and participation in the commissioning of the entire installation.
Implementation: November 2020 – December 2021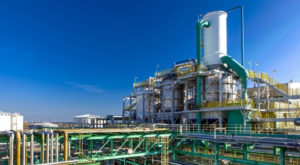 For Mostostal Kraków, participation in this investment is another step towards the strategic development of the chemical industry in Poland. In June, the company started work on the construction of a new PDH installation in Police.